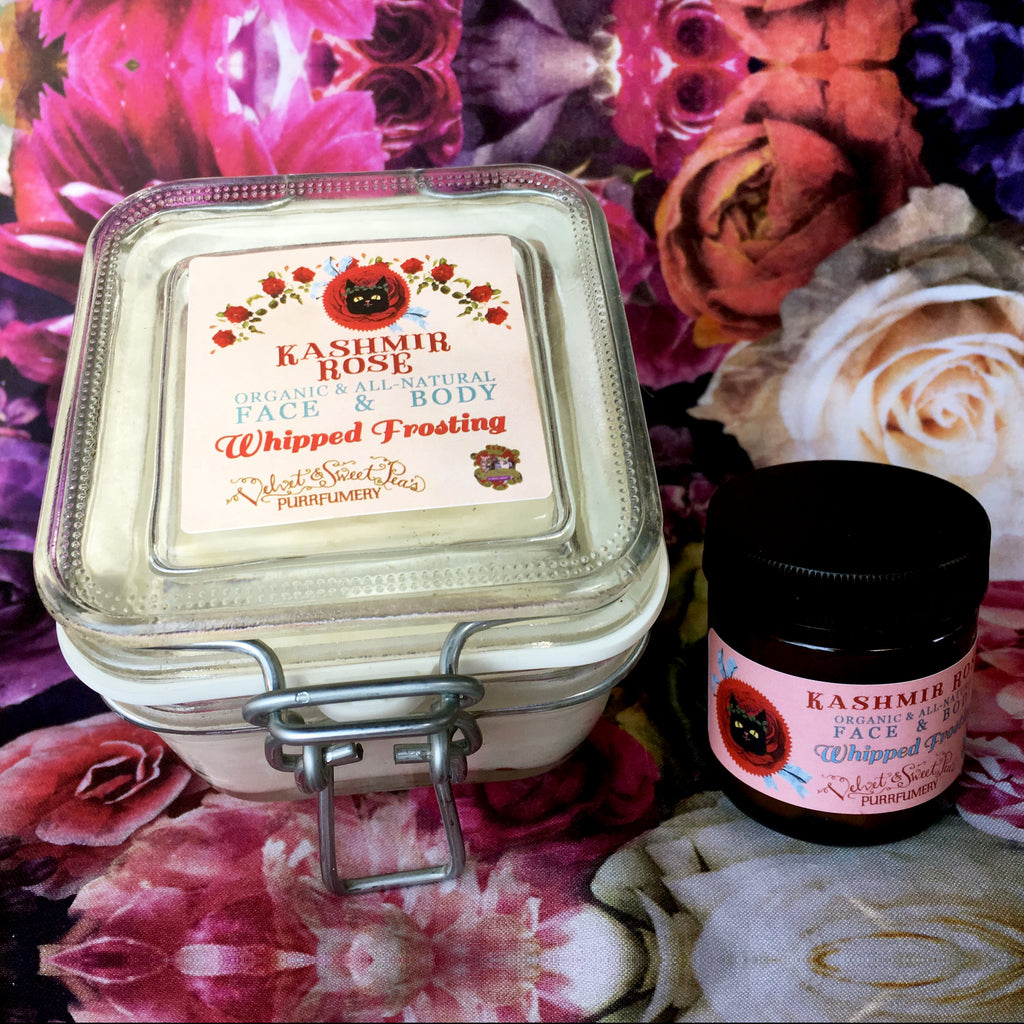 Kashmir Rose Whipped Face & Body Frosting
$40.00
Timeless and unabashedly romantic, this rich combination of Himalayan Rose otto and Moroccan Rose absolute is sweetly floral but never cloying. Applied to the skin, essence of rose has soothing, anti-inflammatory properties, and rose scent is both an aphrodisiac and stress reducer!
Velvet and Sweet Pea's Frostings are whipped to a decadent, creamy texture, but our all-natural ingredients may lose volume when exposed to high heat. Because of this we will not be shipping frosting during the hottest months, and we recommend that you keep your frostings in the fridge during the hottest part of summer. If you live in an area of the US that is usually above 70 degrees in the winter, we don't recommend purchasing.
The Frostings are available at the Purrfumery all year, so you can make an appointment and stop by to pick them up!