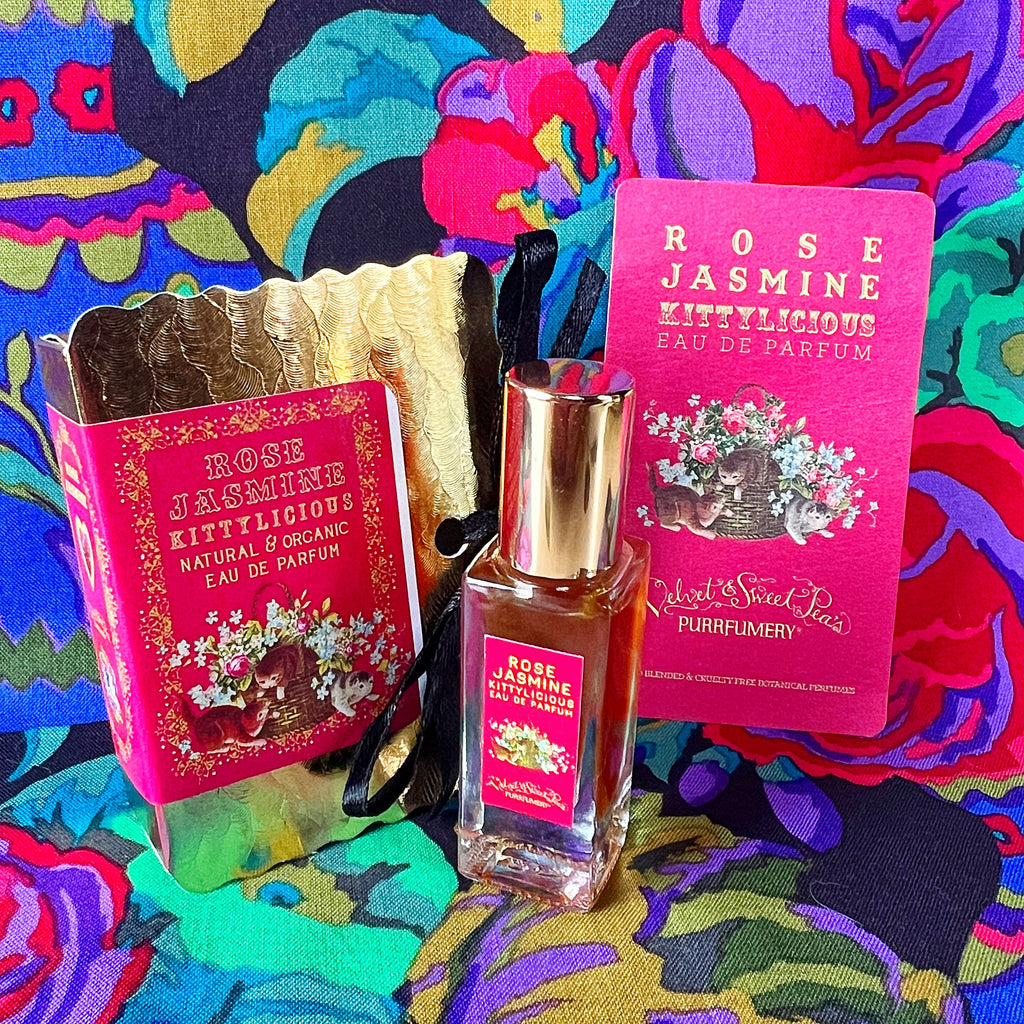 Rose Jasmine Organic Botanical Perfume
$68.00
Timeless and serene, this classic perfume blooms on the skin with gorgeous rose and sultry jasmine to create a scent that is calming and uplifting at the same time. 

A scent for the heart and spirit, Rose Jasmine is the embodiment of inner beauty. This captivating blend is set in a base of Tahitian vanilla infused organic jojoba oil. Rose Jasmine makes a lovely gift, bottled in a cute little roll-top bottle and tucked into a gold book box with a decorative label and bow. 8 and 15 ml bottles come in a velvet pouch.
Scent notes: Blood orange, Bulgarian & Turkish roses, Frankincense, Sandalwood
*All of the sandalwood and vanilla that I use was purchased over 22 years ago. I have not purchased any more since then as these species have become threatened, and in some cases endangered, because of overharvesting according to Red List Project.
Laurie's Feeling Notes: This is my original and go-to scent when I need an "it's gonna be alright" soother for my soul. Rose soothes and comforts me, and jasmine calms stress and makes me feel yummy.

5 ml roll-on
8 and 15 ml French Brosse crystal bottle