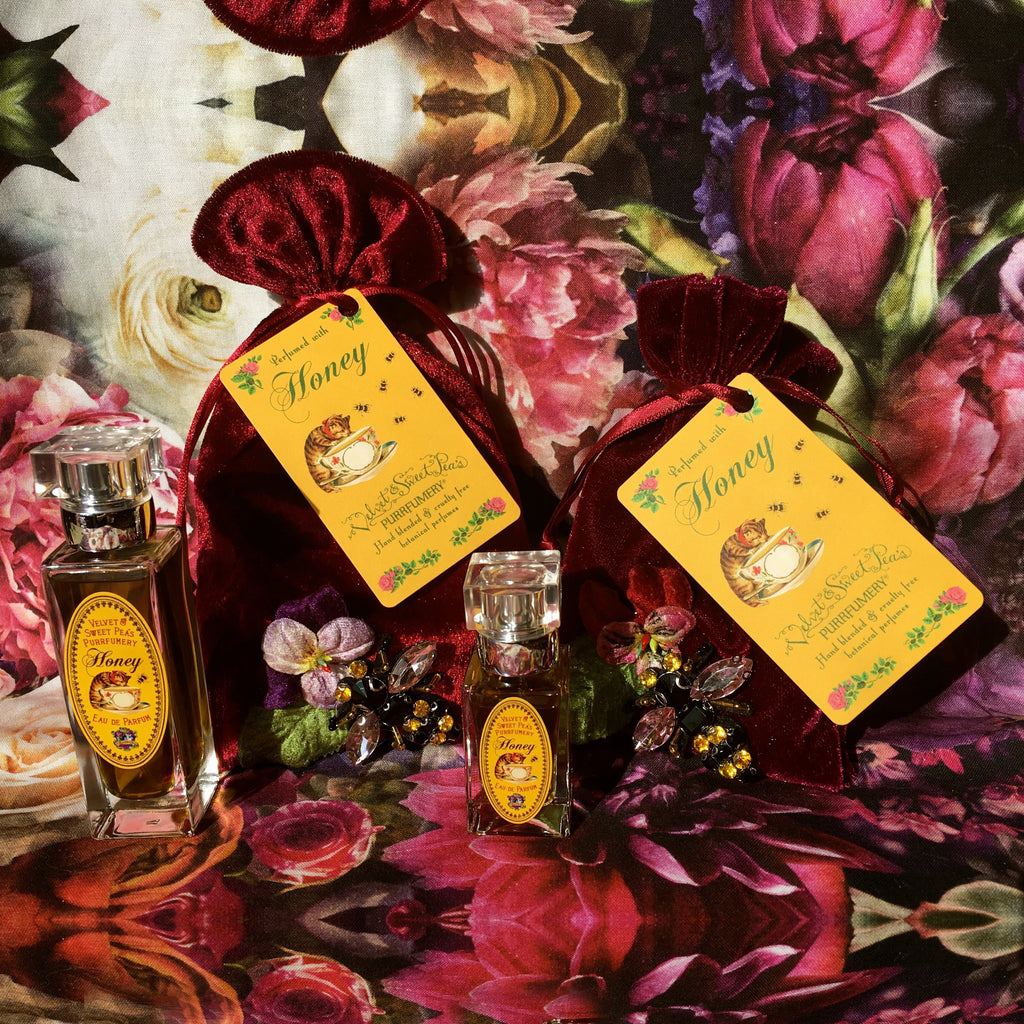 Organic Honey eau de parfum
$135.00
A sweet partnership between flowers and bees, this opulent eau de parfum features French orange blossom and Moroccan and Bulgarian roses on a throne of deep vetiver and Madagascar vanilla. Crowned with rare antique clove, pomegranate and pink grapefruit, this royal blend is set in a rich base of rare sandalwoods, including Tamil Nadu from India, and diluted in organic, vanilla-infused alcohol. Luxuriously packaged in a velvet ruby pouch with a rhinestone bee and flower and its own Victorian scent card.
Notes: French orange blossom, Moroccan and Bulgarian roses, vetiver, Madagascar vanilla, honey absolute, clove, pomegranate, pink grapefruit, aged sandalwood.
Laurie's Feeling Notes: I made this perfume when I was experiencing a great loss and it helped me enjoy the sweetness of life again. I used many essences that attract bees to pollinate them, and I always feel yummy and nibble-able in this perfume!