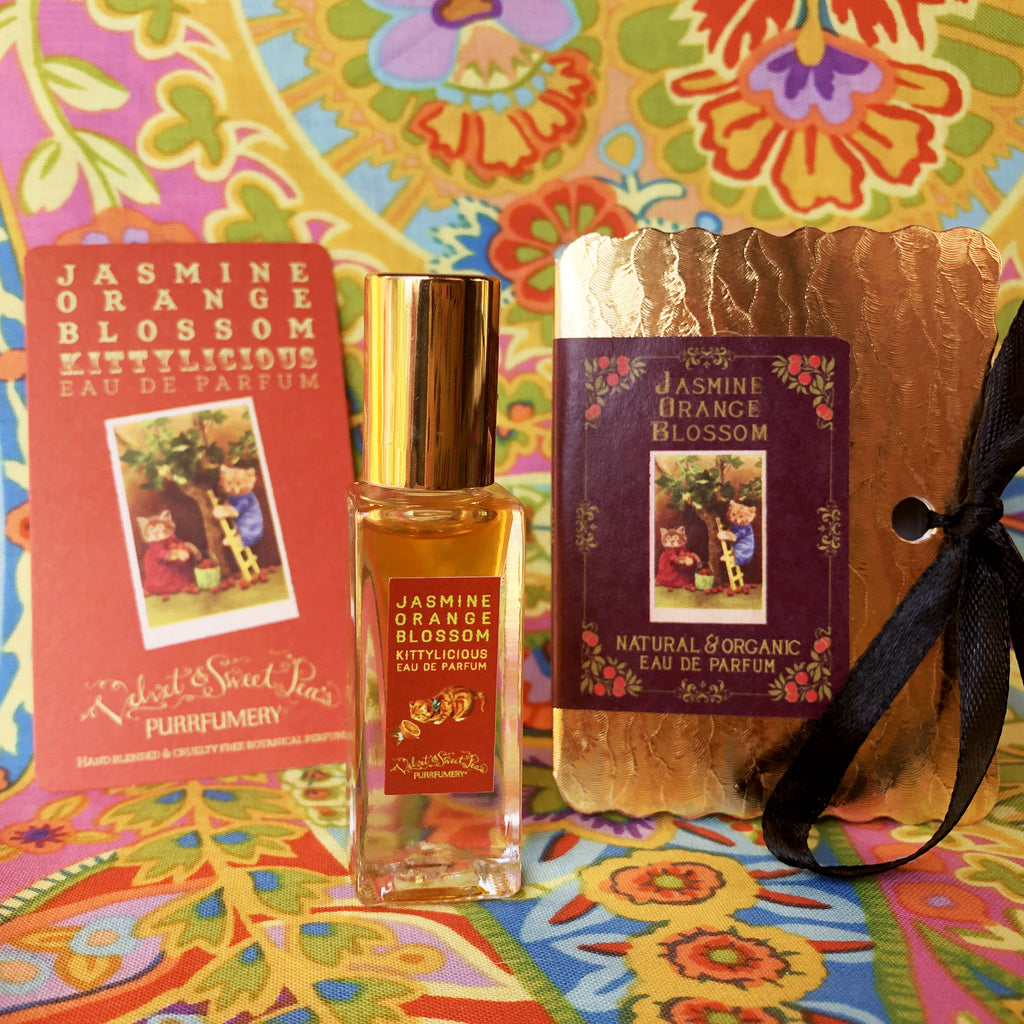 Jasmine Orange Blossom Organic Natural Perfume
$62.00
Get ready to wrap yourself in a perfect blend of sweetness and sensuality…
If you love our Honey perfume, you will relish this sumptuous blend of French orange blossom and narcotic night-blooming jasmine. This deliciously warm blend is set in a base of Tahitian vanilla bean infused organic jojoba oil. Jasmine Orange Blossom makes a lush gift, bottled in a cute little roll-top bottle and tucked into a gold book box with a decorative label and bow.
Scent notes: Neroli, Orange blossom absolute, Jasmine, Sandalwood, Blood orange
Laurie's Feeling Notes: Jasmine calms stress, and orange blossom and neroli help me get a peaceful night's sleep. Orange Blossom and neroli are also known to have anti-depressant and tranquilizing qualities. This blend definitely intoxicates me!
*All of the sandalwood, and vanilla that I use was purchased nearly 20 years ago. I have not purchased any more since then as these species have become threatened, and in some cases endangered, because of overharvesting according to Red List Project.
10 ml sustainable refill