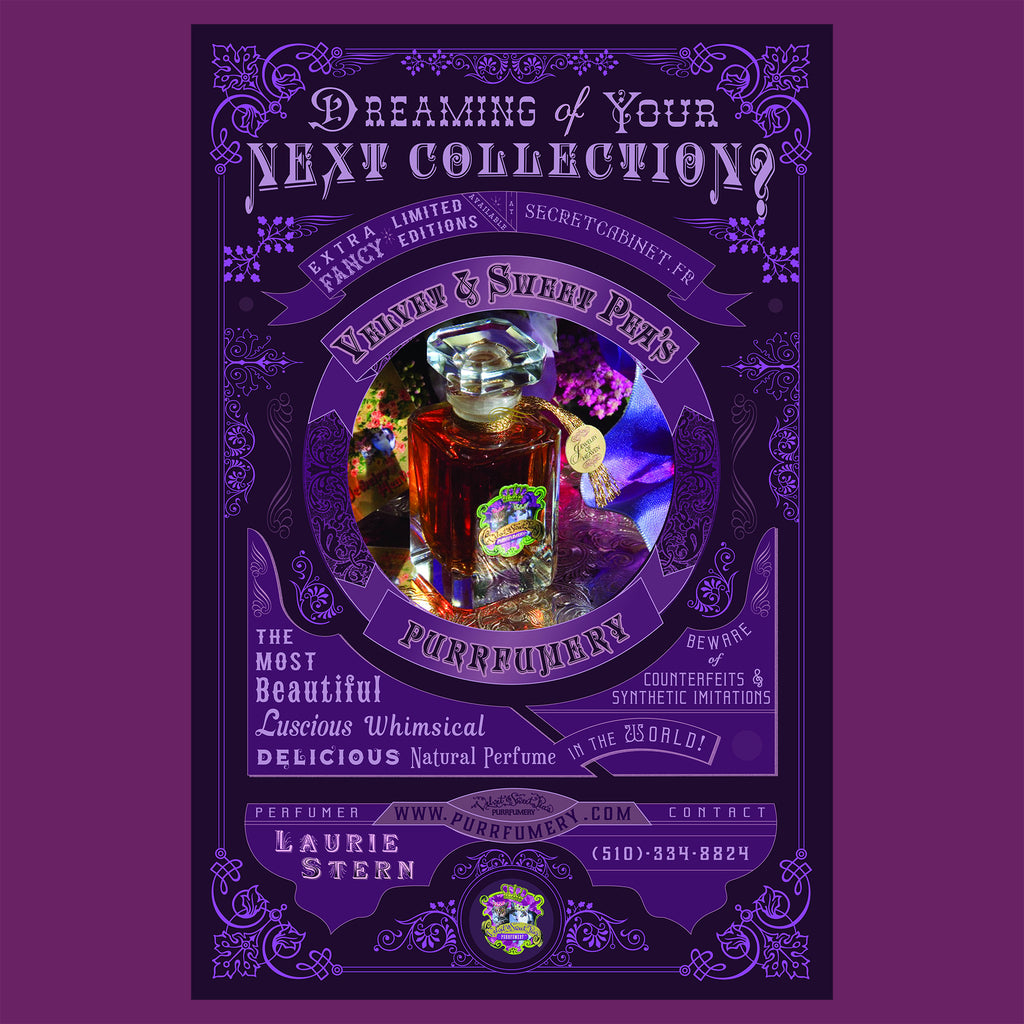 Collectable Velvet & Sweet Pea's Purrfumery Poster!
$10.00
Super Fun 60's like Rock Poster!
This was so much fun thanks to Emerald, my incredible graphic designer! I love the 60's rock posters!  Especially from the Grateful Dead, Jefferson Airplane, and Jimi Hendrix! So Emerald and I had to make a Purrfumery one!
They are 11" X 17" and $20.00