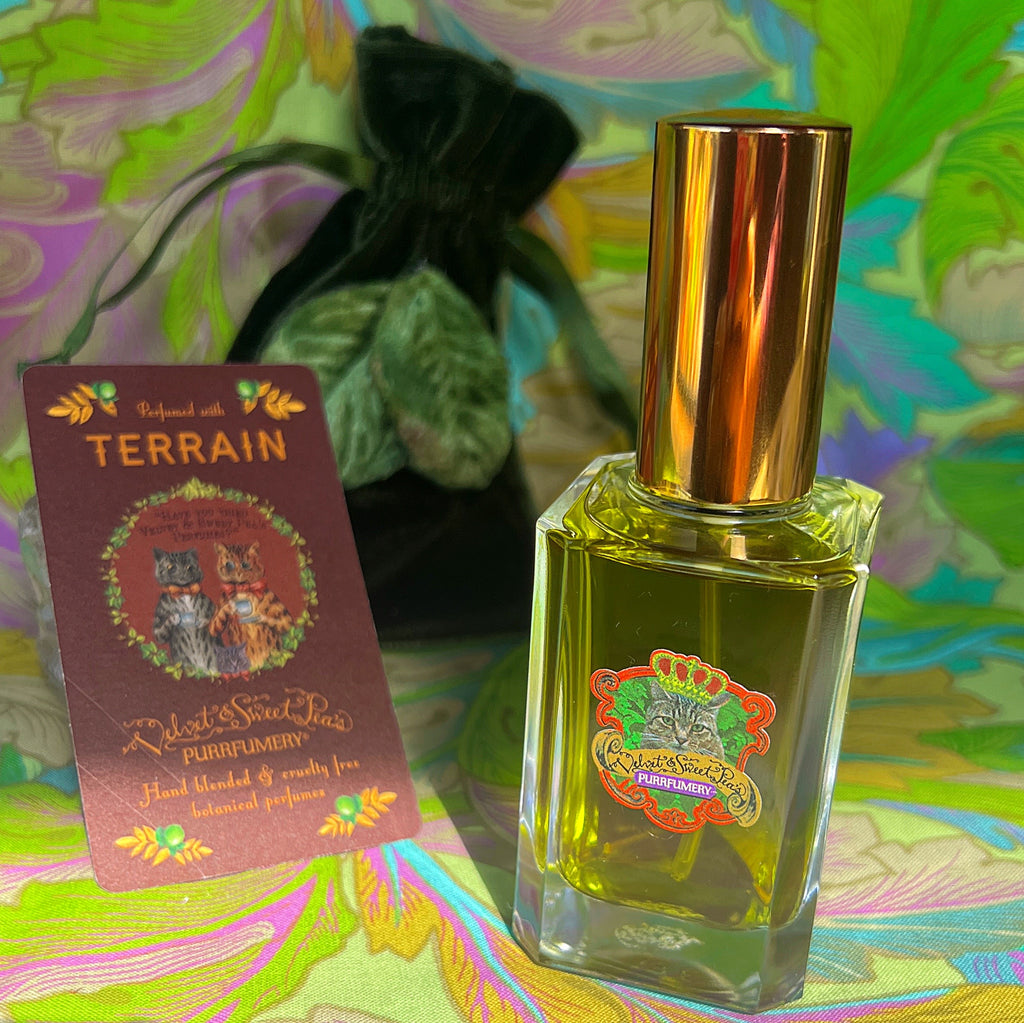 Terrain Organic Natural Cologne
$48.00
A bold, spicy and stimulating eau de parfum for men and women. Terrain is a sweeping survey of the world's richest scents. Mexican lime invigorates this self-assured mix of wild Bulgarian geranium, Japanese yuzu, frankincense and rare sandalwoods, including Tamil Nadu from India. Luxuriously packaged in a moss green velvet pouch with its own Victorian scent card.
Notes: Mexican lime, Japanese yuzu and other citrus, sandalwood, Bulgarian geranium, Turkish rose, frankincense.
*All of the sandalwood and frankincense that I use was purchased nearly 20 years ago. I have not purchased any more since then as these species have become threatened, and in some cases endangered, because of overharvesting according to Red List Project.
Laurie's Feeling Notes: This is my husband's favorite scent to wear because it's so rich and real, just like the dirt, plants and flowers that inspired it. Terrain transports him to our garden – his favorite place to be.
Terrain makes a handsome gift, bottled in a 4 ml, 15 ml, 30ml, or 50ml spray packaged in an attractive moss green velvet pouch with its own whimsical scent card.The 15, 30, and 50 ml sprays are in French Brosse crystal bottles.