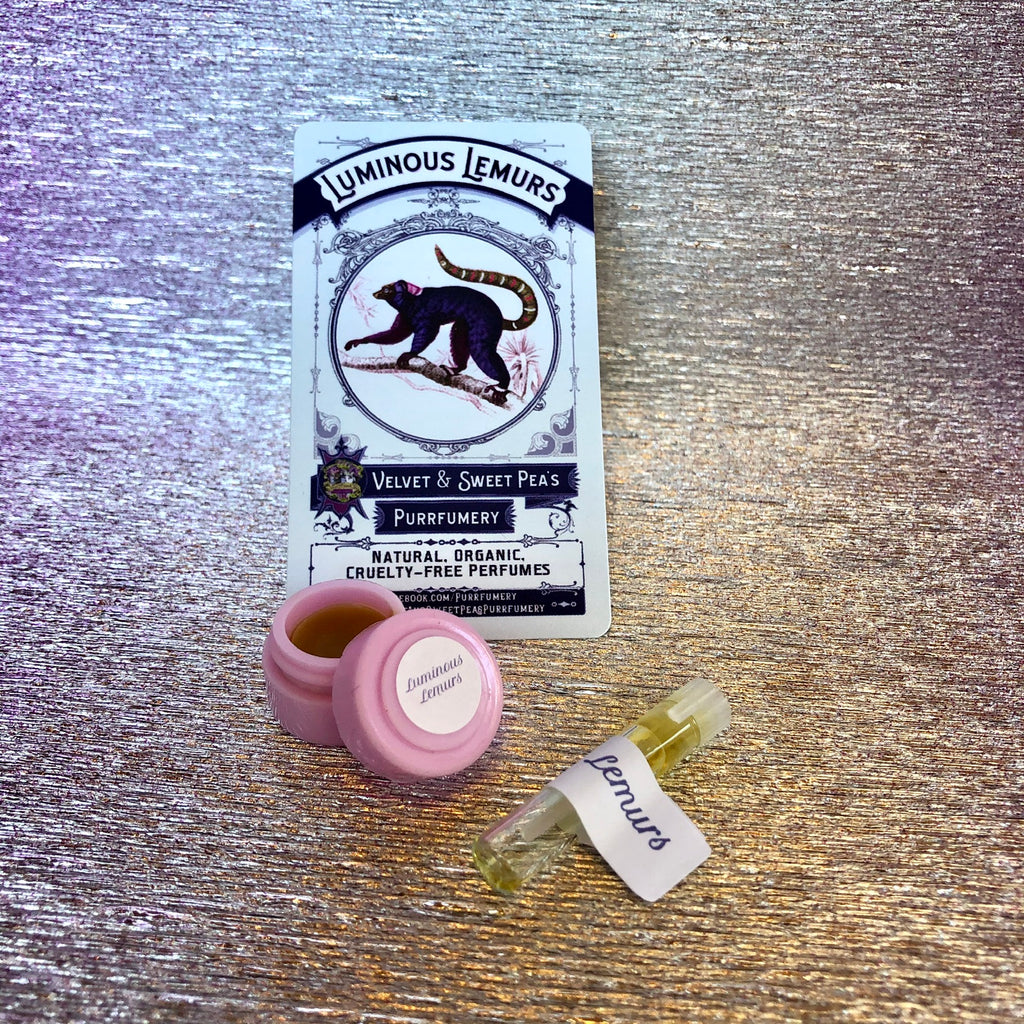 Luminous Lemurs samples
$10.00
Luminous Lemurs
Did you know that male ring-tail lemurs attract their mates by exuding a fruity floral smell from scent glands from their wrists? 

Inspired by the lush forests of Madagascar and the delightfully sociable lemurs who inhabit them, Luminous Lemurs opens with a rush of blood orange and Madagascar ylang ylang – a double delight of rich, floral fruitiness. The scent evolves over time, revealing spicy, narcotic carnation at its heart and hints of antique nutmeg and clove, drying down to a sublime, soft bed of sandalwood and vanilla.
A generous portion of the proceeds from Luminous Lemurs benefit Centre ValBio, led by Dr. Patricia Wright, who has dedicated her life to working with indigenous communities to reverse the damage done by deforestation in Madagascar, and help save the many species of animals and plants that live and grow there. Purrfumery proceeds will help build tree corridors for lemurs and other wildlife to roam, and help girls from remote villages attend high school. These funds will also help local villagers who work at the center so they can continue their efforts.
Samples include a small eau de parfum liquid sample and a 2 ml solid parfum sample.