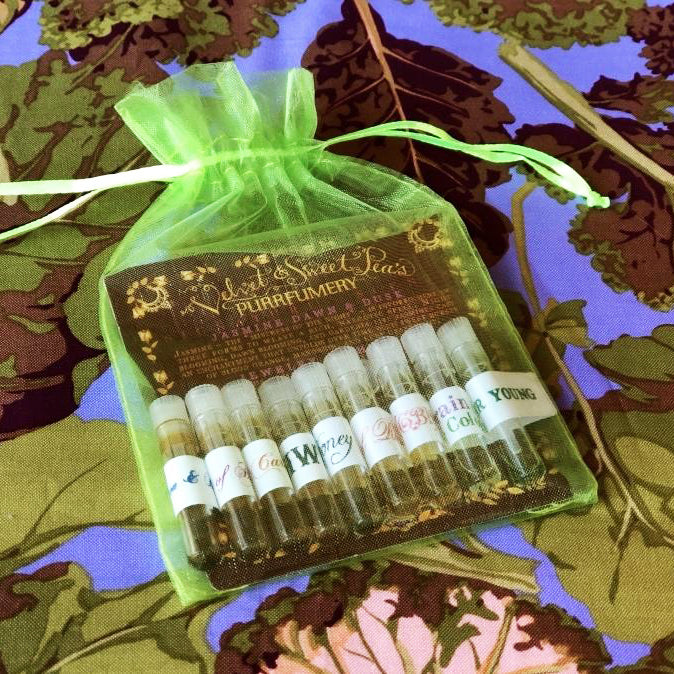 Limited Edition & Signature Scents Parfum Sample Set
$78.00
The Purrfumery's Limited Edition scents are blended from the rarest and most precious botanical materials available. Some will never be available again. Find your favorite and savor every moment…
This kit features our limited edition perfumes: Our newest perfume- Pangolin Violette Rose, Highway, Songbird, Fir-ever Young, sultry Fleur de Caramel, and opulent Bed of Roses. Perfume lovers around the world have raved about Bed of Roses, a sumptuous scent that blends an accord of nine, rare rose distillations with aged sandalwood, dark chocolate and rich cognac. You must try!
This set also includes our Signature Scents- quintessential classics from the Purrfumery… Jasmine Dawn and Dusk, Jewelry of Heaven, Honey, and our cologne Terrain. Each of our Purrfumery Signature Scents is rich, complex and delightfully distinct.
11 samples included.