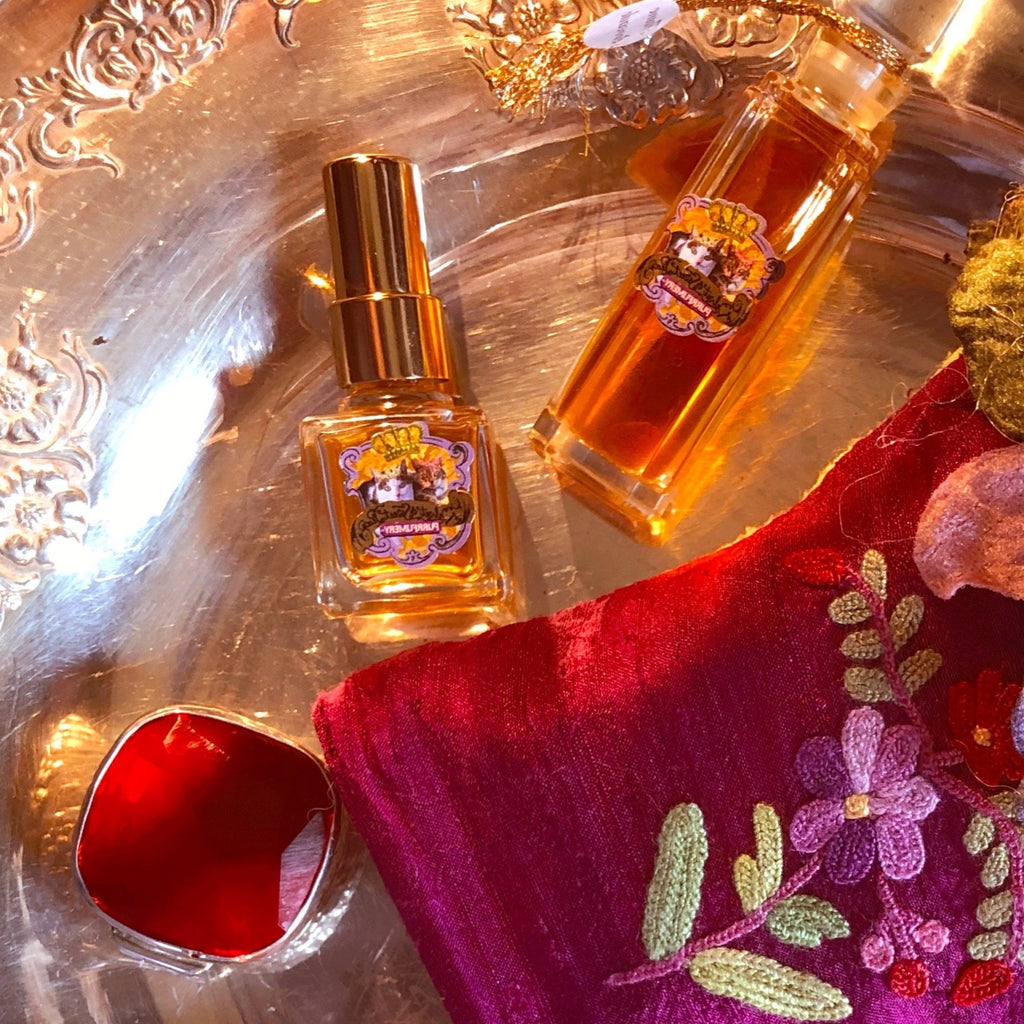 Flame Brocade Natural Organic Perfume
$65.00
Warm, spicy, and exotic, Flame Brocade opens with sultry notes of antique cinnamon and black pepper and evolves into a narcotic blend of sultry frangipani and tuberose. A vanilla sandalwood base mingles with heady floral and spice notes and completes this luscious and unforgettable scent that was years in the making. Very limited availability in liquid and solid – all are parfum strength. 
Black pepper, antique cinnamon, blood orange, tuberose, frangipani, oleander, Madagascar vanilla,Omani frankincense, sandalwood

*All of the sandalwood and vanilla that I use was purchased nearly 20 years ago. I have not purchased any more since then as these species have become threatened, and in some cases endangered, because of overharvesting according to Red List Project.

Laurie's Feeling Notes: 
Review~
But oh! The tropics wend their way into our charmed circle bearing creamy floral gourmandise: buttery tuberose, frangipani with her spice note; powdery, pollen-y oleander (as deadly as mistletoe when ingested, were it to come to that). Arid sanctity of frankincense allies with meditative sandalwood, yielding satisfying mellowness to the entire composition of and anchoring all its players with palpable tenderness. Velvet and Sweet Pea's Purrfumery Flame Brocade perfume sings with richness which feels cosseting while it glows as a luminous work of olfactory art.
~ Ida Meister, Senior Editor and Natural Perfumery Editor, Ca Fleure Bon, 2018