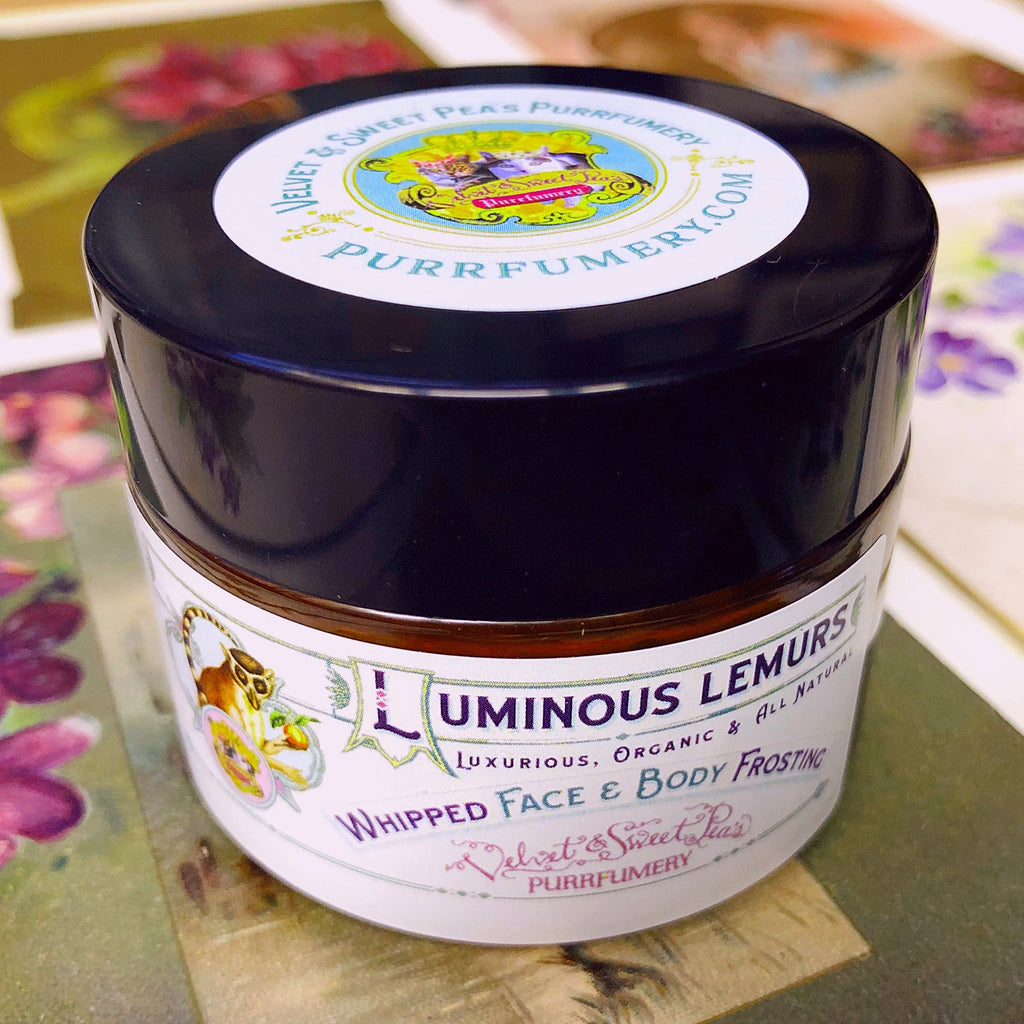 Luminous Lemurs Whipped Face & Body Frosting
$40.00
Our newest Whipped Frosting!
We made this to compliment our newest perfume Luminous Lemurs. We combine  scents that are indigenous to Madagascar, an incredible island off the coast of East Africa. Ylang ylang, clove, carnation, and blood orange make up the natural treasures that are in this yummy blend. I imagine the Madagascar lemurs leaping through the trees and being surrounded by these scents! 
We are giving a generous portion of the cost to Centre ValBio in Madagascar, to protect lemurs, help their communities, send girls to school, and to plant indigenous trees to combat deforestation. Purrfumery Conservation is perfume for a purrpose!
Velvet and Sweet Pea's Frostings are whipped to a decadent, creamy texture, but our all-natural ingredients may lose volume when exposed to high heat. Because of this we will not be shipping frosting during the hottest months, and we recommend that you keep your frostings in the fridge during the hottest part of summer. If you live in an area of the US that is usually above 70 degrees in the winter, we don't recommend purchasing.